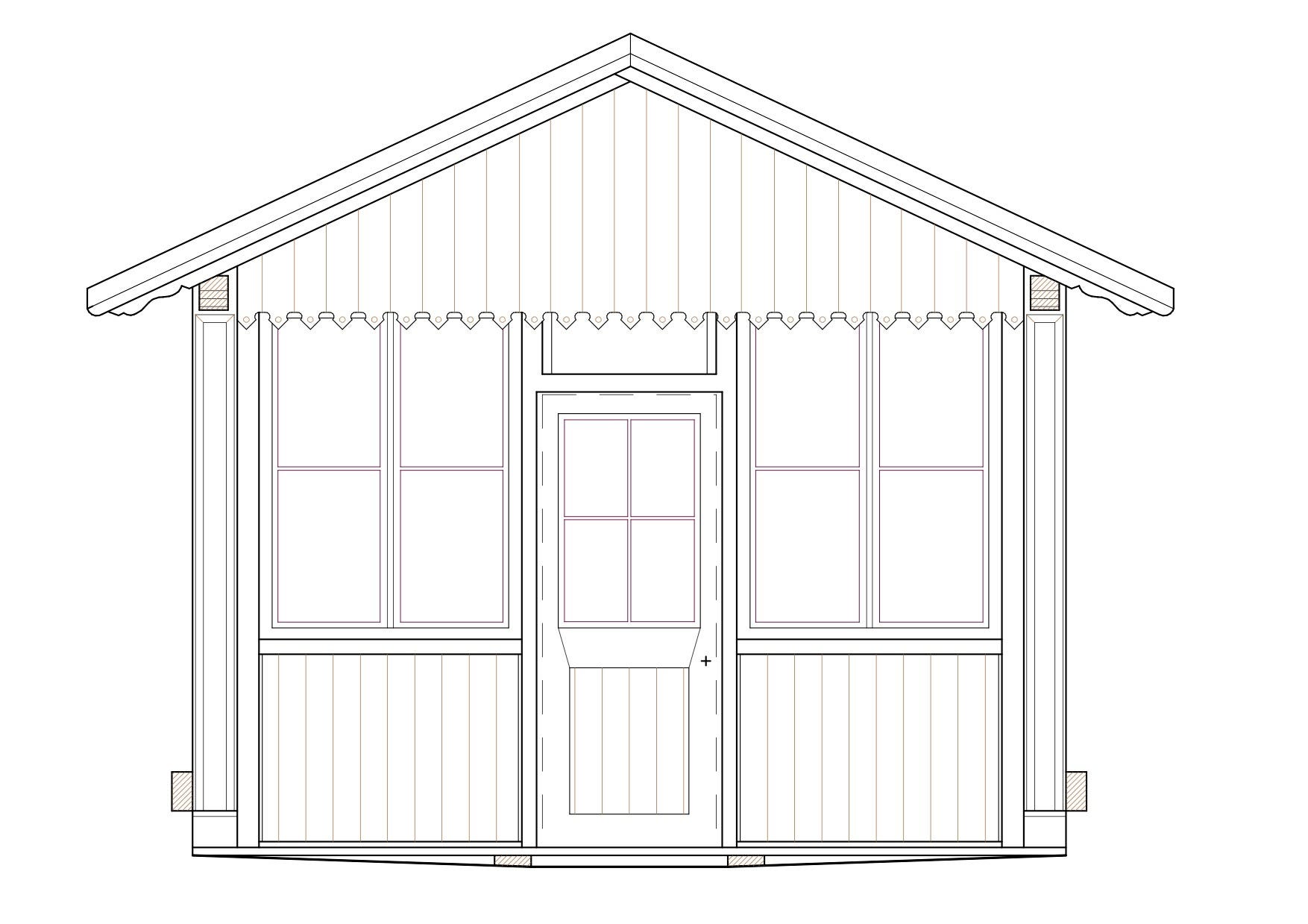 GUSTAV MAHLER COMPOSING HUT
We are working on the realization of access to the Gustav Mahler composing cabin within the "nature sound parc".

Restauration of cabin concluded (July 2022) with help of the Southtyrolean Government.
Visits are not possible for the moment, just with previous appointment.
PRIVATE PROPERTY

During the sommermonth between 1908-1910 Gustav Mahler composed some of his most famous works in this simple wooden cabin in the heart of the Dolomites: the 9th and 10th symphonies and the "Lied von der Erde".

"How can people forever think," cried Mahler "that Nature lies on the surface! Of course it does, in its most superficial aspect. But those who, in the face of Nature, are not overwhelmed with awe at its infinite mystery, its divinity (we can only sense it, not comprehend or penetrate it) -- these people have not come close to it. […] And in every work of art, which should be a reflection of Nature, there must be a trace of this infinity."

Recollections of Natalie Bauer-Lechner, July 1900
Gustav Mahler
Composing hut Gustav Mahler Toblach

The mission of Mahler Naturklangpark is to create a place where respect for nature and art can be combined.
Inhalte von Google Maps werden aufgrund deiner aktuellen Cookie-Einstellungen nicht angezeigt. Klicke auf "Zustimmen & anzeigen", um zuzustimmen, dass die erforderlichen Daten an Google Maps weitergeleitet werden, und den Inhalt anzusehen. Mehr dazu erfährst du in unserer Datenschutz. Du kannst deine Zustimmung jederzeit widerrufen. Gehe dazu einfach in deine eigenen Cookie-Einstellungen.
Zustimmen & anzeigen
Adresse
Gustav Mahler composing hut
Altschluderbach
39034 Toblach
Southtyrol
Opening hours

At the moment it is closed.

For any requests please contact us at least 4 weeks in advance




Mail

mahlertoblach@gmail.com
.
GET INSPIRED FROM NATURE
SINGER FOR THE EARTH
Film of Frank Scheffer
Project with the Orchestra for the Earth based on DAS LIED VON DER
ERDE.
Soon it can also be watched near the composing hut on our digital app
Do you want to plant a tree at the composing hut?
Many trees hat to be cut as strong Winds destroyed them. Therefore we are planting new ones. If you want to plant your tree for the future, then let us know. We appreciate mostly lach, stone eine, maple. As the spruces are more vulnerable a These times of climate change, we prefer to plant alternative trees.
Trilogy Gustav Mahler composing hut
Steinbach
1893-1896
completion of 2. symphony
3. symphony
Lieder
Maiernigg
1900-1907
4. symphony ,
5.-8. symphony
Rückert- und Kindertotenlieder


Toblach
1908-1910
9. symphony
10. symphony
Lied von der Erde

In memoriam
Gustav Mahler Music weeks since 1981